You might remember from an unscientific study in my first book, Successful QuickBooks Consulting, that many QuickBooks ProAdvisors — a full 85% — are stuck at an annual revenue of five figures with no idea of how to get to six figures. As service professionals, if we don't fill our inventory of hours, that time goes unused and unbilled forever; we can never reclaim that revenue.But that's only part of the problem. What if we don't want to work that hard, but still earn more? What happens when we burn out? 
My friend Sandi Smith Leyva, CPA and Certified QuickBooks ProAdvisor, has developed a practice growth program, Accountant'$ Accelerator, that shows QuickBooks consultants, accounting professionals and bookkeepers how to grow their practices while working less and making more. It might sound impossible, but she knows something most QuickBooks ProAdvisors and accounting professionals haven't figured out: how to leverage their knowledge beyond the traditional "hours for dollars" revenue model.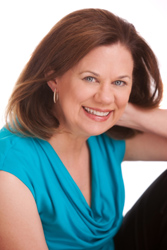 You might recognize Sandi Smith's name or seen her speak at a QuickBooks conference; she has been delivering marketing advice for QuickBooks consultants like you via Intuit's ProConnection newsletter since 2001 (and before that, for the AICPA). She's helped thousands of accounting professionals grow their businesses, and she can help you too.
I'm really excited about what Sandi's been up to and want to share it with you. Sandi and I have partnered up on an exclusive deal just for my LinkedIn groups. Her Accountant's Accelerator program got started a bit before tax season, and is now just getting into high gear with great tools for you on client retention, marketing skills specifically tailored for accountants, and new revenue generation strategies to have you sailing through any slow times.
Just for my followers, she is offering a generous $100 off coupon on her program for people who sign up by Friday, May 18, 2012. Just enter LONG in the Apply Coupon field after you've added the program to your shopping cart.
You can see our special offer right here: http://bit.ly/michelleandsandi
Plus you'll get several gifts, just to be clear about how generous Sandi and I are and how committed we are to your success. Here's an example of just one gift: Sandi is throwing in her favorite audio to everyone who signs up for her program, Accountant's Accelerator: "On Millionaire Time: 9 Insider Time Management Secrets to Run Your Business Better." These are secrets she learned while peeking

inside the businesses of dozens of self-made multi-millionaire women entrepreneurs that work out of their home, many of who have young children. Sandi told me she has gotten more comments in the last year on one secret method on this time audio than anything she has ever written about in the last 10 years (and if you've read Sandi, you know how good her stuff is!).
Sandi also rewards fast action: the first 30 people who sign up will get 4 bonus webinars on social media and how it affects your search engine rankings. You won't want to miss out on these business-driving tips.
Join over 100 other QuickBooks consultants from 32 states, Canada, and Australia who are changing their practices to work fewer hours and grow their revenues beyond five figures.
Sign up here: http://bit.ly/michelleandsandi
P.S. Use coupon code LONG to get $100 off the Accountant's Accelerator program, and start earning more revenue in your QuickBooks consulting practice.