If I were to ask you how you would rate your selling and marketing skills on a scale of 1 to 10, what would you say? If you're like most of us, the economy has made our weaknesses in this area glaringly obvious over the last few years. Just about everyone I know needs more clients these days.
Not only that, most of us dislike selling, salesmen, and anything remotely connected with the world of marketing. Yet, we still have a strong desire to do well financially, grow our businesses, and help others.

I want to share with you a program I just found out about called Accountant'$ Accelerator that is designed to help accountants capture more clients, revitalize their revenue, and raise client retention, while increasing their marketing and selling skills in a way that's palatable for them.  Right now, you can even get in on the early bird pricing.
In this program, my friend Sandi Smith Leyva, CPA and Certified QuickBooks ProAdvisor, shows accountants how to grow their practices while working less and making more.  It might sound impossible, but she's spent several years working and studying outside of the accounting industry where she learned some super-fresh new ideas that haven't yet made it to many of the accounting firms and consulting practices in our profession.   And she's sharing them in her new Accountant's Accelerator program.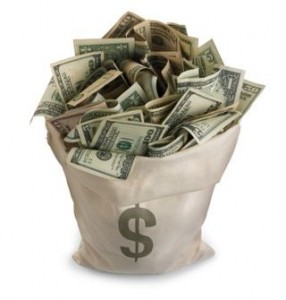 You might recognize Sandi Smith's name; she has been delivering marketing advice for QB consultants like you via Intuit's ProConnection  newsletter since 2001 (and before that, for the AICPA).  She's helped thousands of accounting professionals grow their businesses, and she can help you too.
In its second year, the program provides step by step ways to boost client retention, improve marketing skills specifically tailored for accountants, and create new revenue generation strategies to have you sailing through any slow times.
Just for my friends, Sandi is offering her program at 33% off until midnight EDT, November 15, 2011.   You'll save a few hundred bucks if you act before the deadline.
You can see our special offer right here so you can decide if it's right for you.
To your success!
Michelle Long