If you're looking to grow your practice, increase your marketing skills, & find done-for-you, almost-ready-to-go marketing materials, I've discovered a practice growth program that I want to share with you.  Accountant'$ Accelerator is a program for QuickBooks ProAdvisors, IRPs, EAs, CPAs, and bookkeepers who want to take their accounting, IT, or QuickBooks consulting practice to the next level.
Here are some excerpts from 2011-2012 members: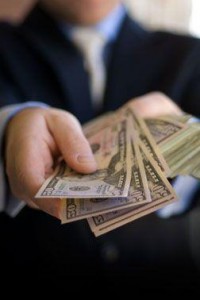 "I am getting so much out of the exposure to new ideas and new developments!" – Tracy
"Three or four more leads per week." Jemel
"It gave me motivation and clarity to what I need to do to generate more income." —K.K.
"You put together great programs!" –Diane
"The Revenue Clarity program was a big eye opener." — Cherri
"I love your products and am enjoying my training so much. … you are an inspiration to women and to me."  – Brigid
"I appreciate how much I have learned from you." — Cindy
"Immediately useful. She understands accountants,  our weaknesses and turns those into strengths through her program. –Jeff
In 2012, Sandi Smith Leyva, founder of Accountant's Accelerator, had over 200 members from roughly 40 states and 3 countries.  The all-new 2013 program is a full year program from November 1, 2012 through October 31, 2013.
Sandi will be delivering around 14 hours of quality marketing, technology, and practice development training, accountability, and group coaching designed to take your practice  to the next level.  Plus you'll get more done-for-you items than ever before: marketing plans in-a-box, almost ready-to-go marketing materials and client leave-behinds.
As an affiliate for Sandi, I'm so excited to announce that the Accountant'$ Accelerator 2013 is open to new member registrations right now!  And Sandi is offering her program at $100 off until midnight, October 31, 2012.  You can see the offer right here:
Don't miss this chance to discover a refreshingly new solution to learn how to fill your accounting or consulting practice and grow your revenues.
To your success!