Michelle Long has taught thousands of people how to use QuickBooks in hundreds of seminars over the past 12 years.  Michelle teaches other accounting professionals about QuickBooks as a national trainer for Intuit and writes courses for Intuit Academy.  Now you can learn from her expertise in a comprehensive QuickBooks training course.
The self-study Intuit QuickBooks 2012 training videos are the ideal tool whether you are an individual starting to learn the vital accounting routines necessary for your business or a manager upgrading the skills of your team. QuickBooks 2012 training videos are a flexible and extremely cost-effective solution, but that doesn't mean they are in any way a poor relation. Michelle Long is an experienced instructor and she delivers the same high quality content as in any classroom QuickBooks training seminar, it's just that with our self-study Intuit QuickBooks 2012 training videos you can access the lessons at a time and place to suit you, fitting important skills acquisition around existing commitments.
Intuit QuickBooks Professional 2012 Training Videos
With self-study Intuit QuickBooks 2012 training videos you have access to top quality instruction from expert Michelle Long without the time challenges associated with attending scheduled lessons. Whether you are the owner of a small business with the time pressures that tends to present, or you're looking for a corporate computer based training program, our QuickBooks 2012 Pro training DVD is an ideal resource. It uses the same experienced instructor (Michelle Long) as face-to-face courses or seminars, delivering the same accurate, up-to-date information, but has the advantage of being the ultimate in portability. With our self-study Intuit QuickBooks 2012 training videos, any location with a computer instantly becomes an extremely effective classroom.
Here's what a couple of people said after attending Michelle's presentations:
I have attended Intuit QuickBooks training sessions with Michelle and find her presentations to be some of the best I have attended. Her knowledge and passion for QuickBooks and QuickBooks related products makes her training sessions fun and totally relevant! I would recommend any training provided by Michelle to anyone looking to advance their knowledge of QuickBooks.

Beth Whitworth, Owner, Accounting Solutions Group of St. Louis
 If you have a question about QuickBooks, you only have to ask Michelle Long. Her knowledge of QuickBooks is outstanding. I have found her webinars very informative and often refer to the material provided in the course. Her "Successful QuickBooks Consulting" book is a great resource I've re-read several times.

Dixie Lee, Owner & Virtual Business Associate™, Backroads Business Solutions
Course Duration:  7 hours 25 minutes
Target Audience
The inherent flexibility of QuickBooks 2012 training videos is ideal for small business owners who need to fit learning around a hectic schedule. Yet the comprehensive nature of the content is such that departmental managers in medium to large organizations will also derive considerable benefit.
Prerequisites
Because we provide QuickBooks 2012 training videos to meet the needs of learners at all levels and in differing business types there are no tightly defined requirements beyond a desire to quickly master the features and functions of this excellent book-keeping, cost-control and analysis software.
Cost:  $99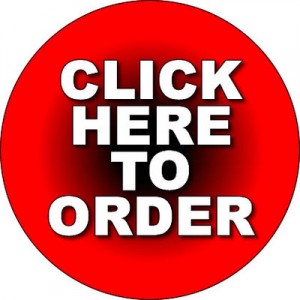 Sample Video Lessons
Learn how to install, navigate, and customize the icon bar with this QuickBooks 2012 training video
Learn how customize your preferences with this QuickBooks 2012 training video.
Learn how to move between company files and file compatibility with this QuickBooks 2012 training video.
Learn about sample files and file types with this QuickBooks 2012 training video.
Intuit QuickBooks Professional 2012 Training Outline
For the detailed outline, click here:  QuickBooks Training Course – Seminar by Michelle Long
Intuit QuickBooks 2012 Basic Level
1.0 Getting Started with QuickBooks
2.0 Setting Up QuickBooks for your Business
3.0 Working with Lists and Centers
4.0 Entering Sales
5.0 Receiving Payments and Making Deposits
6.0 Customers and Managing Accounts Receivable
7.0 Payables and Disbursements
8.0 Reconciling Bank and Credit Card Accounts
9.0 Other Useful Features
Intuit QuickBooks 2012 Advanced Level
1.0 Reports and Graphs
2.0 Customizing Forms and Budgets
3.0 Tracking and Paying Sales Taxes
4.0 Subcontractors and 1099s
5.0 Jobs, Time and Mileage
6.0 Estimates and Progress Invoicing
7.0 Setting Up Inventory
8.0 Payroll
9.0 Cleaning Up
10.0 Managing Data Files