It is frustrating to enter  transactions into QuickBooks and discover you entered them into the wrong bank account or QuickBooks file. Using different colors can help differentiate checkbook registers (i.e. accounts) or QuickBooks files.  This helps you quickly identify which account or file is currently open.  Read below for details on how to change the color of accounts and QuickBooks files. 
Change the Color of Registers / Accounts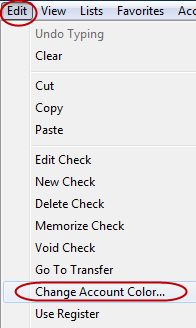 This question was posted in the Intuit Community Forum: 
How do you change the color of a check register. I have several different checking accounts and would like to have a separate color for each.
To change the color of an account or register in QuickBooks:
Open the register (Go to Lists > Chart of Accounts > double click on the account)
Click on Edit > Change Account Color and select the desired color
This can help you quickly identify which account or check register you have open.  As shown below, you can have the checking and savings accounts different colors to help differentiate them.
Change the Desktop Color of QuickBooks Files
There are many situations where you may work with more than one QuickBooks file.  If you've created a new, smaller file with just the last year or so of data, you may want to refer to the old, history file occasionally.  However, you want to make sure you don't enter data into the old file.  Perhaps you have a practice file, more than one company, work with many clients or other situations where you work with multiple files.  Changing the desktop color makes it easier to differentiate different files and help prevent entering data into the wrong file.   To change the desktop color:
Edit > Preferences > Desktop View > My Preferences > Color Scheme and select a color.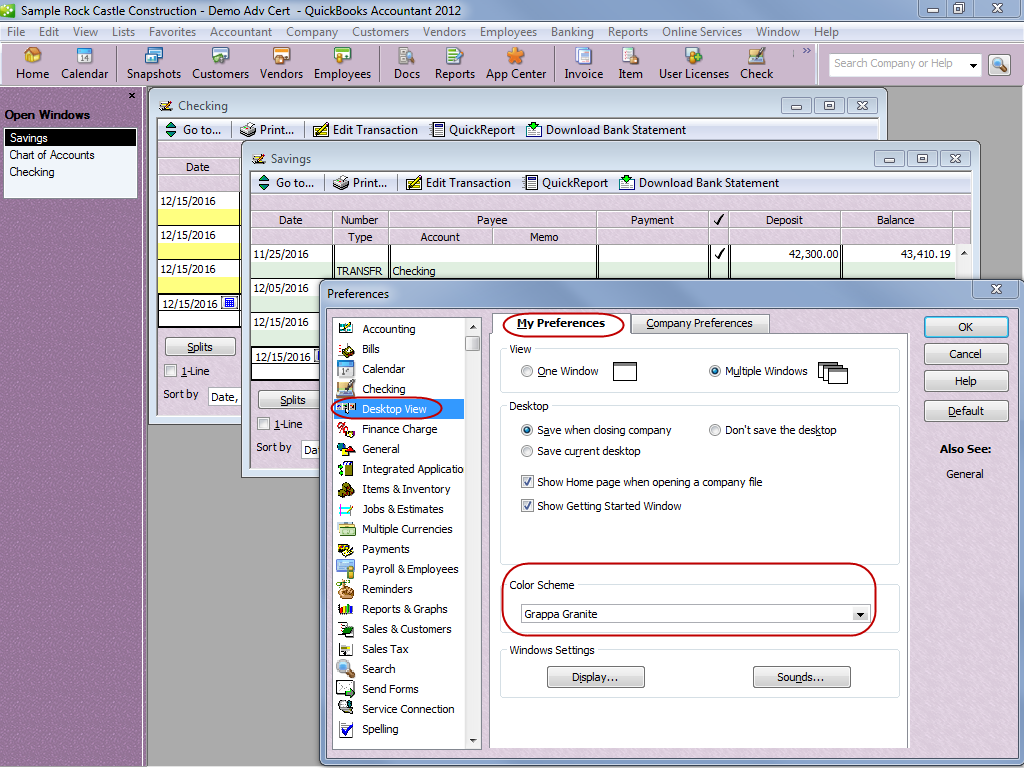 Hopefully this QuickBooks tip on how to change the color of accounts (registers) and QuickBooks files will help you avoid entering things in the wrong place!