Friday, March 25 and everything seems to be down again this morning. Here's the QuickBooks Online Blog with service status updates and subscribe to get email notifications.
Unbelievable — yesterday several Intuit services (QuickBooks Online, Intuit Merchant Services and Intuit Payroll) were down for a few hours and unavailable.  QuickBooks Online is down again this morning (and possibly other services).  Like many others, I am frustrated and disappointed with Intuit. I want to know why they still do not seem to have effective, redundant backup systems in place to kick in when there is an outage. Intuit was named #4 on Fortune's Most Admired Companies for Computer Software and I usually admire and respect them as well.  However, continued outages and down time hurts their reputation and the confidence of accounting professionals and small business owners.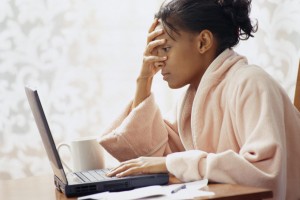 For alternatives to help small businesses operate during the outage, this post includes several options along with numbers to call for voice authorization for credit cards and more.
For updates follow Intuit on Facebook, Twitter or the Intuit Community Forum.
***************************************
Update at 5:00 pm Central:  from Rich Walker and Kim Amsbaugh at Intuit:
QuickBooks Merchant Services, QuickBooks Online, QuickBooks Online Payroll and other services are intermittently available, as we bring back services on a server cluster-by-cluster basis. Unfortunately, the entire restoration process could take several hours .
As a result, customers may be able to access these applications, although service could possibly be interrupted during the restoration process.
Rich:  "We've got a boat-load of engineers working on restoring service. Personally, I'm sick to my stomach about the problems this is causing you, and I'm really, really sorry, but I know that won't fix the issue for you or your clients. I will provide another update by 4 p.m. Pacific time."
***************************************
Update: Intuit's Response is here.