Intuit Payment Solutions (IPS) offers credit and debit card as well as e-check processing solutions for accountants and small businesses. Each solution is designed to streamline the process of payments acceptance and management process. Intuit Payment Solutions' products cater to three main types of businesses: back office, front office and mobile. 
QuickBooks ProAdvisors, Bookkeepers, tax professionals and businesses that send their clients/customers invoices or sales remittances and receive payments by mail, fax or phone are considered part of the back office segment. They typically do not process payments face-to-face, process at their convenience and often prefer to keep track of payments within their accounting software.
Front office businesses are typically those that accept payments at the point of sale. These include retail stores and other operations whose clients/customers want their payment processed on the spot.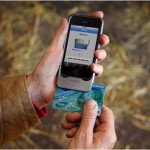 Finally, those businesses that collect payments on-the-go and find it convenient to process on their cell phones are considered mobile processors. As you do more and more business on your mobile phones, accounting professionals and businesses that identify with the back office and front office segments may also adopt mobile payments products.
The following are the options from Intuit Payment Solutions and the free webinar will help you identify which solution is right for your firm as well as your clients' businesses
Back office
– send out invoices and receive payments via mail, fax or phone
Intuit Merchant Service for QuickBooks
Intuit Check Solutions for QuickBooks
Intuit Online Terminal
Intuit PaymentNetwork
Front office – Point of sale – process payment on the spot (retail)
Intuit QuickBooks Point of Sale Merchant Service
Mobile – Intuit GoPayment
To help you understand the various options available, there is a free webinar hosted by Intuit Product Specialist Crystal George and joined by Michelle Long.  Crystal  walks you through everything you need to know about the options available and highlights new functionality.  She demonstrates how easy it is to accept credit card payments in QuickBooks and how easy it is to scan and deposit checks too.  http://bit.ly/PaymentsWebinar