QQube™ Version 5 has a new look and feel, making it easier to use, less overwhelming to the casual user, and provides game changing capabilities when combined with the latest versions of Microsoft Excel.  New users can now expect to get up and running in just a couple of steps, and existing users will find welcome changes to the interface, field names,  and Excel integration.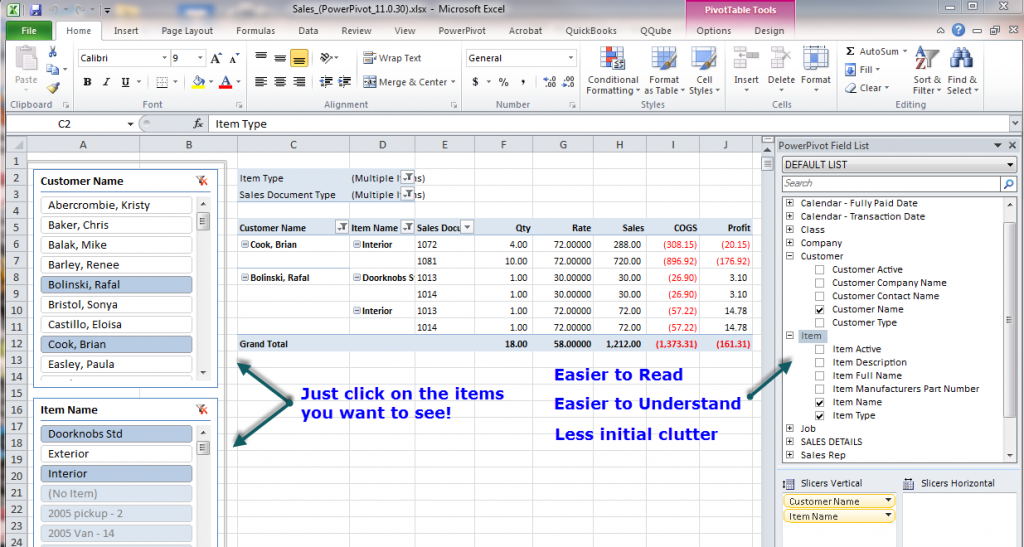 CLEARIFY® founder Chuck Vigeant, M.Ed. says "There is a saying in the development community called 'eating your own dog food'.  This infers that the true test of a product is how often you use it in your own organization.  I can't put the tool down because I have so much fun solving customer problems that our user base was only able to produce in earlier versions with several degrees of difficulty. "  He continues: "there is nothing more comforting than to hear a customer go 'wow' when we show them that they can get any information about a customer, item, job, or account – with just a click or two of the mouse."
In addition to the usability improvements, QQube now includes analysis tools for Audit Trail and Sales Tax, Balance Sheet by Class; several additions to Inventory, Job Costing and WIP, based upon customer requests; and new contact fields and bin location information available in 2013.  This puts QQube in a class all by itself in terms of available data for QuickBooks users.
The Excel Add-In also has a few new tricks for Multi-Company users and Financial Statement generators.
Users who have tried QQube in the past but where a little overwhelmed, will find it much easier this time around.  Report writers will have unparalleled access to almost any piece of QuickBooks® data.  Existing users will be amazed at the changes that make their life easier.
QQube will be publicly available on February 5th,  and the first webinar on the new features will be held on Feburary 12th.  Register here for this free webinar: https://www3.gotomeeting.com/register/880941334
For specific details on the changes in QQube Version 5 please visit: http://community.clearify.com/articles/product/55/qqube-version-5-release-details