The difference between accounting practice owners that make a meager living and those that are far more comfortable financially can often come down to just one or two skills that are easily learned.
Most accounting professionals build their technical skills – far more than they need to – but they ignore the more important set of practice management and development skills that will help them take their practices to the next level.  They keep reaching for technical credentials because that's the more comfortable road.
But it's also the less profitable road. 
The good news is hundreds of accountants and QuickBooks consultants are figuring that out and finding an easy way to get the skills they need to make more.  The Accountant's Accelerator program is run by my Accounting vCon partner Sandi Smith Leyva, a CPA, Certified QuickBooks ProAdvisor, and Xero Certified Advisor.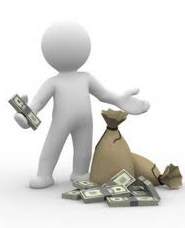 The all-new, lower-priced 2013 program is specifically designed for QuickBooks consultants, CPAs, EAs, and bookkeepers who want to earn more, work less, and serve clients better.  And you can get a complimentary, no-strings, no-heavy-sales-pitches, Sneak Peek into the program this Thursday.
This program not only helps you learn the skills you need to move from technician to business owner, but it also helps you leverage your time by providing lots of done-for-you materials in all areas of your practice.  Here are some excerpts from 2011-2012 members:
— "I am getting so much out of the exposure to new ideas and new developments!" – Tracy
–"Three or four more leads per week." Jemel
–"It gave me motivation and clarity to do what I need to do to generate more income." —K.K.
–"You put together great programs!" –Diane
–"A big eye opener." — Cherri
— "I love your products and am enjoying my training so much. … you are an inspiration to women and to me."  – Brigid
–"I appreciate how much I have learned from you." — Cindy
–"Immediately useful. She understands accountants, our weaknesses and turns those into strengths through her program. –Jeff
As an affiliate for Sandi, I'm excited to invite you to her complimentary "Sneak Peek" webinar on Thursday, January 24, 2013.  Find out who's in the program, what you get, what the Sample Marketing Plans look like, what the sample marketing materials are, and a bonus (to be announced). You can sign up right here.
If you're ready for more income in 2013, then take action to find out more about this life-changing and practice-changing program.  Sign up and mark your calendar for your complimentary "Sneak Peek."
To your success,
Michelle
P.S. Even if you're not interested in the program, you might be interested in finding out how Sandi is going to be saving $6,000 on her own accounting this year with one single action.    Register here.