We're thrilled that many of you have already registered for our Second Annual Accounting vCon on May 16 & 17.  You now have immediate access to some amazing case studies, a BONUS checklist, a BONUS "Dear John" sample letter for clients you need to fire (will be posted ASAP), hundreds of motivated and upbeat peers, and that's all before the conference even starts!
It's not too late!
Are you feeling a little sad that you missed our webinar yesterday?  It's not too late.  You can get the recording and PowerPoint slides right here:  http://accountingvcon.com/accelerate
Here are our winners from yesterday and we will announce more winners on Monday:
• P3s (Pricing, Packaging and Positioning book by Sandi Smith Leyva:  Mary Margaret Phillips and Aurelia Fisher
• "How to Start a Home-Based Bookkeeping Business" book autographed by author Michelle Long:    Kendra Medley and Michelle McDonald
• QB Bookkeeper Edition:  Angela Mathis
Give your business a huge gift!
For those of you who haven't registered yet, it's time to get the jumpstart (and support system) you need to start or grow your accounting business.  The Ultimate Accounting vCon is a 2-day virt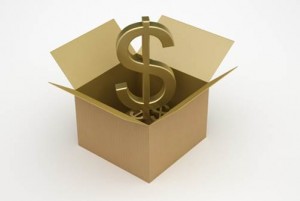 ual conference designed to help you:
• Learn how to assess and monetize your clients' needs so you can gain a quantum leap over your competition and serve your clients better.
• Update your pricing, packaging, and estimating skills and earn 12 hours of CPE.
• Virtually "meet" peers, share best practices and ideas, and win cool prizes.
• Gain the confidence, skills, and tools to start or grow your accounting practice.
• Save airline and hotel costs, stay cozy at home, and still get live access to great training and accounting industry thought leaders.
All sessions will be recorded in case you are unable to attend them all live.
And, just in case there are any procrastinators out there, we are NOT doing another vCon again for over a year, and we are NEVER doing these same topics again.  So don't miss out!
Register TODAY, Friday, May 3 for a better chance of winning To find out more and to register (register by May 3 and get triple-entered into our 5-prize contest), go here now:   http://accountingvcon.com/
You can count on Sandi Smith Leyva and me, your conference hosts, to deliver high-payback, practical advice and tips that will help you grow your accounting and QuickBooks consulting practice.
To your success, Michelle
P.S. You'll be learning the top tips in marketing, technology, and practice development while saving thousands of dollars on airfare and hotel compared to a regular conference, plus you'll get to participate while sitting in your favorite chair sipping your favorite beverage.  How cool is that?  The best price ends May 8, so take advantage and register here: http://accountingvcon.com/