Intuit announced a new program for Advanced Certified ProAdvisors® to renew their Advanced Certification today.  If you are Advanced Certified in either QuickBooks® Online or QuickBooks desktop, you need to complete Advanced Certified Education (ACE)-approved training to maintain and renew your Advanced Certified status.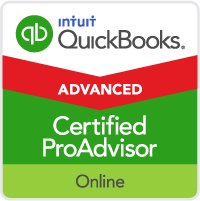 Specifically, effective May 22, 2016, Advanced Certified ProAdvisors must complete 9 CPE credits of ACE-approved training within 3 years of earning the Advanced Certified status and then every 3 years thereafter.  Details and FAQs can be found here.
QB Power Hour an ACE-approved Training Provider
I'm pleased to announce that QB Power Hour (hosted by myself – Michelle Long, CPA and Hector Garcia, CPA) is one the few ACE-approved training providers.  Currently, the other ACE approved providers include Mario Nowogrodzki, CPA of Mendelson Academy and Scaling New Heights.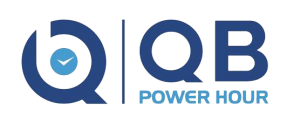 QB Power Hour will be the only ACE-approved provider to provide ACE-approved training for FREE!  QB Power Hour webinars are generally every other Thursday and we cover advanced topics for QuickBooks Online, QuickBooks desktop, value pricing, practice management and more.  All webinars are eligible for CPE (for attendees who attend live and meet the requirements).  There will be selected webinars (noted as ACE webinars) eligible for ACE-CPE credit as well.
In order to provide FREE webinars, we will seek select sponsors (contact us if you're interested in being considered for sponsorship).  QB Power Hour webinars are targeted for CPAs, accountants, bookkeepers, tax professionals, consultants working with small business clients.  Details and register for all QB Power Hour webinars up as a series of webinars so you can attend any or all by registering one time).