Does your business experience a feast/famine cycle when it comes to work and clients and revenue?
Are you just starting your business and wonder how you're going to make the income you want?
Do you feel so busy that you fail to market when you know you should be?
Do you feel like you are in a reactive mode when it comes to marketing, just looking for the next client, then the next, then the next?
Are you having trouble attracting all of the clients you want?
Are you falling short of your desired revenue every year?
If you said yes to any of these questions, then I'd like to introduce you to a new webinar series designed by one of my colleagues, Sandi Smith Leyva: "Revenue Clarity."  It's designed for small business owners who want to:
•       Get crystal clear on how to bring in the revenue they desire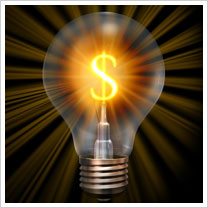 •       Spend the least amount of time and money on marketing
•       Know exactly what they need to do to generate the revenue they want
During each webinar session, Sandi will walk you through some very easy exercises that will enable you to  Immediately apply this information to your own business situation.  She'll provide plenty of examples across multiple business industries and types so that you can see how it works no matter what type of business you have.
In just three short webinar sessions, you'll walk away with complete clarity about your business revenue  goals, as well as a super easy-to-understand revenue  and marketing plan for your business.
If your business isn't coming together in the way you envisioned, then Sandi's Revenue Clarity webinar can help to get you back on track.
Sandi is super-committed to helping small business owners grow their businesses and reach their revenue dreams, and she's been doing exactly that for the last ten years.  Now is your chance to gain the clarity and direction in your business to propel it forward.  Don't wait; Spots are limited.
Find out more and register here.