Do you need help with estimating and pricing your accounting services?
Do you want to learn more about offering higher value services?
Are you looking for new ways to improve your accounting services?
If so, we'd like to let you know about a complimentary webinar presented by thought leaders Michelle Long and Sandi Smith Leyva that will begin to answer these questions and more.   
In this 1-hour webinar, you will discover: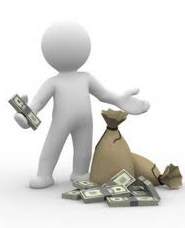 3 ways your peers (AKA your competitors) have increased their revenues in their practices and are serving clients better – we will go in-depth so you can see exactly how you can steal these ideas and benefit too
2 tips you can implement today to grow your practice
The skills you need that will really increase your revenue (it might not be the ones you think you need) and where to start getting them
Plus, we'll be sharing a sneak peek into the Second Annual Ultimate Accounting vCon so you can make a good decision about whether you'd like to attend.
To find out more and to register for this complimentary webinar with 1 hour of CPE, visit http://accountingvcon.com/accelerate/  Don't delay — webinar is Wed., Feb. 13.  Plus, one attendee will win QuickBooks Pro 2013 — thanks to Intuit for providing the prize!
You can count on both of us to deliver high-payback, practical advice and tips that will help you grow your accounting and QuickBooks consulting practice.
To your success,
Sandi & Michelle
P.S.  Please thank our Platinum Sponsors for the Second Annual Ultimate Accounting vCon www.accountingvcon.com :
Xero: www.xero.com Xero is beautifully designed, easy to use online accounting software that changes the way you work with small and medium sized businesses.  Xero makes it easy for clients to keep the books up-to-date and makes it possible for you to collaborate with them online and become a virtual CFO. More than 200,000 people in over 100 countries around the world use Xero.
ScanWriter: www.personable.com Make data entry simple! You never have to spend hours to manually enter checks, deposits, credits, charges, invoices & bills. Let ScanWriter do all the work. ScanWriter can automatically enter invoices from different vendors and different formats into QuickBooks as bills. Call 800-888-4281 to schedule a free, no obligation demo. You'll see the data from your documents fly smoothly into QuickBooks.
Uni-Data and Communications Inc. http://www.unidatait.com  Hosting QuickBooks, POS, and any third-party applications you need to run your business, Uni-Data & Communications, Inc. keeps data safe, secure and most importantly, available—when and as you need it. We provide remotely accessible workplaces and the most current software using the latest solutions from Microsoft, Citrix and VMWare- at very low cost and scalable to your changing needs, all backed by 24×7 New York-based support.
P.P.S.  Feel free to pass this email on to a friend, but don't forget to reserve your spot first:  http://accountingvcon.com/accelerate/