Whether you're starting your first accounting or QuickBooks consulting business or re-starting your existing business, most of us want to attract a solid set of "A" clients that are rewarding professionally as well as financially.  If you haven't met that goal yet or you want to accelerate your business success, then we'd love to invite you to a complimentary webinar that can help you do just that: "Michelle and Sandi's 7 Hottest Tips for Starting or Re-Starting Your Own Practice" 
We'll share our seven hottest tips for helping you make your dream accounting business a reality.
On this webinar, you'll learn: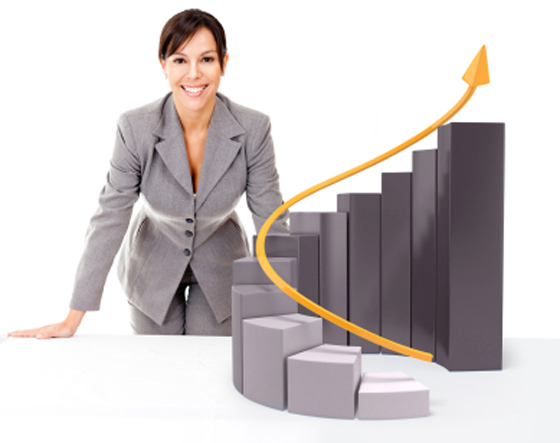 Seven areas of your business that need attention for you to be successful
One place to start when it comes to getting your first client
Two areas where a mind shift needs to occur before you can be successful
To get more details or to register, visit our website at:   http://accountingvcon.com/accelerate-3/
You can count on both of us to deliver high-payback practical advice and tips that will help you grow your accounting and QuickBooks consulting practice.
To your success,
Michelle
P.S.  Please thank our awesome Sponsors: 
Xero: www.xero.com Xero is beautifully designed, easy to use online accounting software that changes the way you work with small and medium sized businesses.  Xero makes it easy for clients to keep the books up-to-date and makes it possible for you to collaborate with them online and become a virtual CFO. More than 200,000 people in over 100 countries around the world use Xero.
ScanWriter: http://www.personable.com/ScanWriter_overview_Quickbooks.htm   Make data entry simple! You never have to spend hours to manually enter checks, deposits, credits, charges, invoices & bills. Let ScanWriter do all the work. ScanWriter can automatically enter invoices from different vendors and different formats into QuickBooks as bills. Call 800-888-4281 to schedule a free, no obligation demo. You'll see the data from your documents fly smoothly into QuickBooks.
Intuit:  http://www.accountant.intuit.com  Intuit helps small businesses and accounting professionals save time managing their business finances so they can spend time doing what they love: growing their businesses.  From desktop to online, payroll to payments, small business to professional accounting and tax solutions, Intuit is leading the way in developing products and services so that customers can never imagine going back to the old way.
Cloud9 Real Time: www.cloud9realtime.com  Cloud9 Real Time is an Accredited Managed Service Provider delivering dynamic Cloud Solutions for Anytime, Anywhere access. Licensed by both Intuit and Sage for Commercial Hosting and offering a customized, privately labeled all-in-one virtual office solution. Voted Best Hosting Company for 2012 by the CPA Practice Advisor, Cloud9 Real Time provides clients a secure and private cloud solution.
Avalara: www.avalara.com  Avalara has helped thousands of customers stay focused on their success by providing a fast, easy way to manage sales tax that is as accurate and affordable for small and mid-size businesses as it is for large corporations. Avalara's web-based AvaTax handles sales tax calculations, returns, remittance, and exemption certificate management – and seamlessly integrates into more than 200 accounting and business applications.
Bill.com: www.bill.com Bill.com gives you command and control over your cash flow, payables, and receivables – anywhere, anytime. It rakes in receivables faster, shows you the best time to pay every bill and eliminates hours of paperwork and drudgery. It invoices your customers, pays the bills on your schedule, banks your deposits and even syncs everything with your accounting program, freeing your time – and your mind – to grow your business.
AGILIRON: http://www.agiliron.com  AGILIRON is an "Integrated SaaS Suite for Multi-Channel Commerce" – Multiple Sales Channels (B2B/B2C WebStores, eBay, Retail POS, Direct Sales), CRM, Back-Office (Product, Inventory, Fulfillment, Purchasing), and QuickBooks integration.
Uni-Data: http://www.unidatait.com  Hosting QuickBooks, PoS, and any third-party applications you need to run your business, Uni-Data keeps data safe, secure and available—when and as you need it. We provide remotely accessible workplaces backed by 24×7 New York-based support.
Intacct: http://us.intacct.com/our-partners/accounting-firms Grow your practice, profits, and productivity with Intacct, a cloud-based, standardized accounting system that enables you to automate client workflow and deliver real-time financial advice to your customers.
Concur:  http://www.concur.com/en-us/concur-advisor
Transaction Pro:  www.baystateconsulting.com
Wasp Bar Code Technologies:  www.waspbarcode.com