The 3rd Annual Ultimate Accounting vCon is less than a month away.  So we're offering a little holiday  incentive:
$40 OFF Registration.  Expires Midnight PT, July 4, 2014.  Use coupon code INDEPENDENCE.  

Register here:  http://accountingvcon.com/register/
Your chance to win an iPad Mini:  We'll also draw a winner from everyone who has registered by July 4, 2014.
Ten Reasons why you should attend:
10.    You won't have to go to the dry cleaners because you can wear your pajamas.    You don't wear pajamas that require dry cleaning, do you?
9.   You might actually win prizes that will net you a profit from what you paid for the vcon registration.    Last year, participants won a Nexus 7 Tablet, a ScanWriter 160, a Doxie One scanner, a Kindle Fire HD, 2 QuickBooks ProAdvisor memberships (or extension), a $150 Amazon Gift Card, a 1 Samsung Chromebook, products from Michelle Long and Sandi Smith Leyva, and a partridge in a pear tree.  OK, not the last one.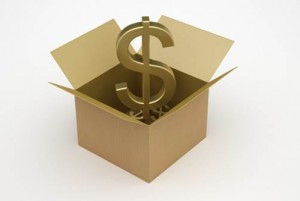 8.    You will be able to say you went to an award-winning conference.  The Ultimate Accounting vCon won the 2013 Stevie Bronze for Event of the Year.    Hey, the other conferences can't claim that.
7.   You will have a chance to meet people just like you, with clients just like yours, so you can make new friends, connect with old friends, share advice, gain insight, and for a change, not feel like you are so alone in this business.    You can also find out who has a place in Hawaii or Florida that you can get to know.
6. This is the LAST Ultimate Accounting vCon that we're doing in this format.  So if you're a procrastinator, you are warned.    If you want to wait until the 2015 vcon, you can, but we won't be there.  One of us might even be retired.  Is that how rumors get started?
5.   You'll get direct access to two beloved coaches and thought leaders who truly care about your practice.   You'll also be supporting women in our profession, and since only 19% of accounting partners are women, that's no laughing matter.
4.  You'll have a huge amount of fun and feel like you are at a three-ring circus, with the chat, discussions, webinars, websites, exhibits, and much more going on all at once.   Four monitors recommended but not required.
3.  You won't have to do client work for 2 days, and it will be a nice break.   You'll even have an excuse not to return phone calls of clients you don't like, and you might even find out how to fire them.
2.  You will be making a very smart business decision because the return on investment for this conference is about ten times better than other conferences.    You won't be giving money to fancy hotels, taxi drivers, airlines, and worst of all, overpriced restaurants.  (Yes, I am referring to JW Marriott in San Antonio and Caesar's Palace in Las Vegas.)
1. Your confidence will soar and you will be able to help your clients even more powerfully and effectively than you did before.   And that's not funny either.  Small business owners need you.  Really.
Join us.  $40 off through the 4th.  INDEPENDENCE.  Don't wait; do it now before you forget.
Register Now: http://accountingvcon.com
 What Past Participants Say About the vCon
"Thank you very much for both the vCon and the Bonuses! You managed to present a years worth of education in a matter of days! Excellent presentations were given by all." –Stephen Maier
"This is information that is not widely available. This addresses the everyday problems that most bookkeepers have." Melissa Burton
"I am very impressed with the quality of the VCon organization and presentations. So glad that I was able to participate!" Judy Opar, Bee in Balance Bookkeeping
"WOW! Now my work begins! This is the best money I've spent on my business so far! I am so impressed!" Lynn Kerr
"Thank you both for a great conference. I have already registered for 2013. The time/value ROI is first rate. I particularly like the downloads including the transcripts."–Caralee L. Valdez, Principal, Sun Dog Consulting, LLC
"This was an excellent 2 days packed with so much information that I feel like I am ready to step up to the plate. And grow my business." -Nancy Faris, Centsable Solutions, LLC
Read hundreds more testimonials here:  http://accountingvcon.com/testimonials/
Sign Up Now: http://accountingvcon.com/register/