There is a fake email being sent to QuickBooks users and it is NOT from Intuit.  It is a spam / phishing email. Do not click the link — delete the email.  Intuit is aware of it and posted this about the Fake Security Update.  Please help spread the word to alert other people.
The email states:
You will not be able to access your Intuit QuickBooks account without Intuit Security Tool (IST™) after 10th of April, 2011.
You can download Intuit Security Tool here.
After a successful download please run the setup for an automatic installation, then login to Intuit Quickbooks online to check that it is working properly.
You can get updates and notices about security issues from Intuit's Online Security Center
From Intuit's Fake Security Update: Here's what you can do to protect yourself from a phishing atta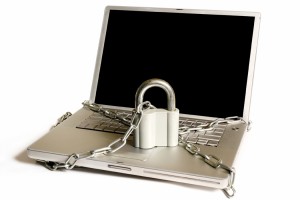 ck:
If you suspect you have received a phishing email from Intuit, please forward it immediately to spoof@intuit.com. We will look into each reported instance.
Make sure you subscribe to an anti-virus software and keep it up-to-date.
Make sure you have updated your web browser to one that includes anti-phishing security features, such as Internet Explorer 7 or Firefox version 3 or higher
Make sure that you keep up to date on the latest releases and patches for your operating systems and critical programs. These releases are frequently security related.
Do not respond to emails asking for account, password, banking, or credit card information.
Do not open up an attachment that claims to be a software update. We will not send any software updates via email.
Make sure you have passwords on your computer and your payroll files.