I'm excited to invite you to Anything Goes!  A special live event in the Successful QuickBooks Consultants Linkedin Group on Tuesday, April 24 from 1:30 – 2:30 CT. The event includes a live Q&A event with Advanced Certified QuickBooks ProAdvisors, a special offer on QuickBooks Accountant 2012 and someone will win QuickBooks Accountant 2012 (MSRP $499.95)!
Advanced Certified QuickBooks ProAdvisors to Answer Questions:
Pat Hartley — owner of Accounting on the Go specializes in Chaos Management!! QB cleanup! QB training workshops, been training about 100 users each month. Pat provides CFO activities on weekly, monthly, quarterly basis.  Pat has been a Certified ProAdvisor for nearly 10 years!
Reesa McKenzie — owner of Ability Books is a degreed accountant with over 10 years experience. She has successfully leveraged her QuickBooks ProAdvisor Program membership to create a successful practice in just a few short years. Reesa provides QuickBooks consulting, bookkeeping and tax services to small businesses and entrepreneurs.
Michelle L. Long — owner of Long for Success, LLC is a CPA with an MBA in Entrepreneurship.  Michelle has been teaching QuickBooks seminars for local SBDCs and others since 2000 and is a national trainer/writer for Intuit.  Michelle is the author of the books Successful QuickBooks Consultants and How to Start Your Own Home-Based Bookkeeping Business and numerous courses for Intuit Academy.
Anything Goes Questions
Post your question as a new discussion in the Linkedin Group.  You can ask questions about anything, such as questions about: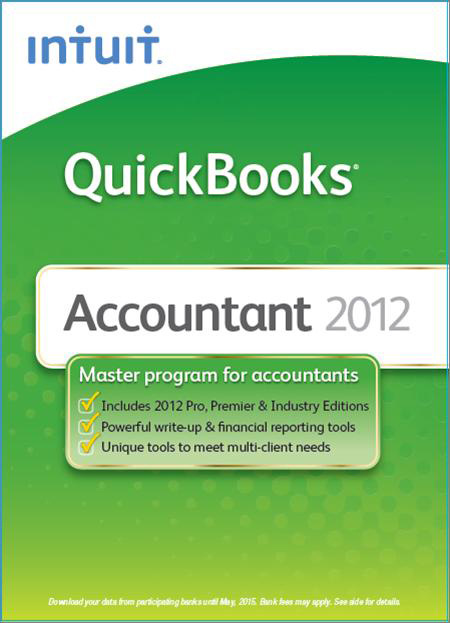 Using QuickBooks Accountant 2012
ProAdvisor Program and Certification
Marketing your practice
Starting or growing your practice
Using Social Media (check out this free Intro to Social Media webinar)
or anything else!
Special Offer on QuickBooks Accountant 2012
Starting tomorrow, Tuesday, April 24th, through Wednesday, April 25th, Intuit is offering QuickBooks Accountant for only $199.95. The offer isn't yet posted on the QuickBooks Accountant web page, but you can click through here http://bit.ly/IALinkedin2  starting at 6 AM PT TOMORROW to take advantage of the lowest QuickBooks Accountant price all year.
Chance to Win QuickBooks Accountant 2012
One lucky participant in the Q&A session, will receive a  copy of QuickBooks Accountant 2012. (They must participate in the session, ask a question, or post a comment to be eligible to win.)
To post you question (start a discussion) and participate — go to the Successful QuickBooks Consultants Linkedin Group