I was honored to learn Accounting Today named this blog as one of 10 Worth Watching Accounting Blogs.   In this post, I'll share my experience and story about how I started blogging along with some tips and ideas that might help you too.
Quick Overview of My Story
As a CPA, I started my career on the traditional path and worked in public accounting for several years.  Then, I worked for a large company in various departments including corporate financial reporting.  I started my own accounting practice 20 years ago and it has changed and evolved several times over the years.  Along the way, I went back to school and earned an MBA in Entrepreneurship.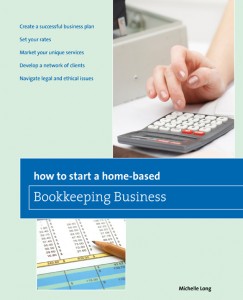 Today, I specialize in QuickBooks consulting and training and helping small businesses start and grow their business.  I combined these two specialties (QuickBooks and Entrepreneurship) into my first book Successful QuickBooks Consulting which has been very well received and appreciated by thousands. My newest book How to Start a Home Based Bookkeeping Business is now available on Amazon or in local bookstores. In addition to writing, I love speaking.  I'm honored to be a speaker for Intuit, The Sleeter Group's Accounting Solutions Conference, Joe Woodard's Scaling New Heights Conference and others.
Time to Walk the Talk
In my consulting, writing and speaking, one thing I recommend as part of an effective marketing strategy is blogging combined with social media.  Read Quick Tips to Increase Your Website Traffic for more details about why blogging is so beneficial.  Although I was active in social media, I didn't have a blog.  When I was speaking, I would have to confess that this is an area I need to work on and it was embarrassing. It was time for me to walk the talk and start blogging.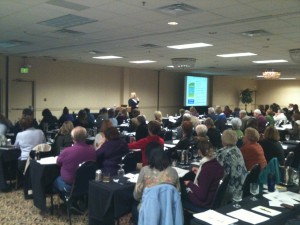 I started a blog using Google's Blogger (free) since it was so quick and easy to get started. I wrote a few posts, but I wasn't consistent nor very active with it.  Plus, it is better to have your blog integrated with your website URL — I still wasn't following my own advice.  It was time for me to really walk the talk.  Just over a year ago, I hired someone to help me move my website to WordPress (hosted by GoDaddy) and create a blog page with my website URL (i.e. www.longforsuccess.com/blog).
For the past year, I've been writing blog posts on a variety of topics including QuickBooks tips, tricks, news, events, specials and more.  Plus, I write about marketing and ideas to help grow your business, useful tools and resources, iPad topics and more. I try to write for QuickBooks users, small business owners and accounting professionals (ProAdvisors, bookkeepers, accountants, CPAs, tax professionals).
I have seen an increase in website traffic and Google Analytics (free) helps me identify which topics or posts receive the most hits.  My Google rankings in various search results is much better too.  I definitely think blogging is an effective marketing strategy — especially when combined with social media.
Sometimes it is a struggle to write consistently or come up with topics for blog posts.  However, it is getting easier and I'll keep working on it.   I'm still learning and trying to improve and I will share with you along the way!
Thank you Accounting Today and thank you to my subscribers!
If you're not already a subscriber, subscribe now and you could win QuickBooks 2012!  There are several drawings and contests through November 30.  Details here and comment on Sharing Effective Marketing Tips & Ideas post for this week's drawing.  Good luck!