It's time to announce the second Wednesday Winner of QuickBooks Accountant 2012!  As a reminder, Intuit has generously donated nearly $8,300 worth of FREE QuickBooks 2012 products and services for me to give away! There will be 12 lucky winners of FREE QuickBooks 2012 products or services in this contest / giveaway. 
As previously posted, there are a few ways you could win QuickBooks 2012 for free without searching for a sale, discount code, coupon or special deal. Please read the complete details to see how to enter all the contests and drawings.  Other prizes include a ProAdvisor membership plus payroll or QuickBooks Enterprise Solutions.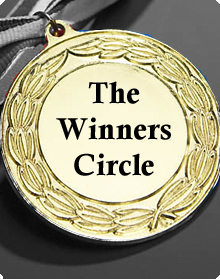 I'm pleased to announce the second Weekly Winner.  To enter the drawing this week, all you had to do was subscribe to this blog by entering your email address and comment on QuickBooks Tips, Tricks, Work Arounds and Short Cuts.  A random number generator (www.random.org) was used to select the number of the lucky winner of QuickBooks Accountant 2012 for FREE! And the winner is……..
Andrea Q. Hoff, CPA, MBA from Massachusetts

Congratulations Andi!
More Chances to Win QuickBooks 2012 FREE
If you didn't win this week, there are still a lot of chances for you to win.  Next week you can win QuickBooks Premier 2012 for FREE.  There will be a new Wednesday Winner announced every week through November 30, 2011.  Watch and enter and you could win!
To enter the drawing for next week, you need to subscribe to this blog (if you haven't already subscribed)
E-mail addresses are kept confidential.
ProAdvisor Membership + Payroll 

— MSRP $799

, one lucky person will win a one-year ProAdvisor membership plus payroll.  To enter this drawing:
Subscribe + Survey — Subscribe and complete the survey (link to the survey will be provided early October) by November 30, 2011 to enter this drawing.  Note:  The survey will be of interest to ProAdvisors and accounting professionals and include topics about billing rates and practices, services provided and more.  Results will be shared in future blog posts.
QuickBooks Enterprise Solutions (5 User) — MSRP $3,000 one lucky person will win this prize.
Subscribe + Share — Subscribe and share this contest with others on your blog, Facebook, LinkedIn, Twitter, etc.  If your name is randomly selected as the tentative winner, you will need to provide evidence to confirm that you shared the contest (i.e. a link, screen shot, etc.) of it on your blog, Facebook, LinkedIn, Twitter or other Social Media site.  I will not be tracking it and will ask you for evidence if your name is selected.  Share often between now and November 30 to enter this drawing.
Note:  All winners will be selected using a Random Number Generator.  Please do not try begging, pleading, schmoozing, etc. — it won't help you win.  Complete rules here.
 Other Contests to Win QuickBooks 2012 FREE
Intuit has donated about $41,000 of QuickBooks 2012 products and services in total for us to give away.  Each person's contest has different dates, rules and entry methods.  Here are the links to the other contests:
Thank you Intuit for generously donating thousands of dollars of QuickBooks products and services to us to give away for FREE!