Over the past several months, I have enjoyed sharing the new, updated QuickBooks Online with accountants and bookkeepers across the US and Canada in the Freedom in the Cloud roadshow events.  It is great to see how excited people get when they see and learn more about the new QuickBooks Online.  It really is awesome!  
After people see the new QuickBooks Online, one of the most frequently asked questions is how can I get my company (or my client's company) migrated to the new platform? Intuit is migrating QuickBooks Online companies over to the new platform in phases through June, 2014.  Relatively simple companies (without any additional services or integration like payroll, payments or third party apps) are being migrated to the new platform first.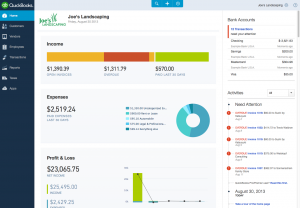 Intuit has stated:    
At this time we are beginning to migrate QuickBooks Online (QBO) companies from the old version of QBO to the new platform.  Our timeline to migrate customers has begun and continues through June of 2014.  You may put in a request to have YOUR Company or YOUR CLIENTS' Company migrated by clicking the link below:
IMPORTANT:  
There are certain parameters for files to be migrated to the new platform:
F

iles integrated with other online services will be migrated later in the migration process based on the complexity of the data imported through connected apps.

Global QuickBooks Online users can also request migration.
Click here to submit request to upgrade QuickBooks Online to the new QBO! (Users from Canada, UK, Australia and other global users can submit a request as well as US users).
P.S.  Stay tuned for upcoming blog posts on the new QuickBooks Online, QuickBooks Online compared to QuickBooks desktop products and more.