Make sure you stay subscribed to the Long for Success Blog because I still have QuickBooks 2013 prizes to give away over the next few weeks!  Here's a few things I wanted to share:
2013 Intuit Accounting Pro Rate Survey
Intuit's average billing rate survey is a very useful resource and many accountants and bookkeepers refer to it often. There are links to the old survey results on the resources page of my website here.
This week, I will be launching the latest survey and I encourage you to take a few minutes to complete it.  As you know, the results are better when more people who complete the survey.  Plus, you could win QuickBooks 2013 or other prizes!  The sooner you complete the survey, the more chances you will have to win!  
QuickBooks Online Training in London
I'm going to London for most of August!  I've never been to London or Europe so I'm really looking forward to it.  Plus, you know I love speaking and training so I'll enjoy teaching accountants in the UK about QuickBooks Online.  Of course I want to have fun with it too so I 'm taking Twinkies!  When they catch me saying dollars instead of pounds, I'll throw them a Twinkie! 🙂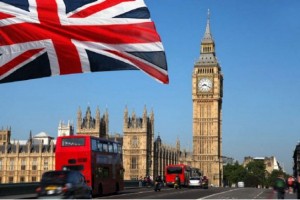 Watch for updates and stories during my trip.  I'll share similarities and differences between accounting in the US vs. UK and other fun and interesting things — I've heard riding the Tube during rush hour will be an experience itself!  I'll have posts about interesting statistics about cloud computing and things about QuickBooks Online that I bet you didn't know about! 
Please click to vote for Small Business Influencer
I'd appreciate it if you could click to vote for me and my blog for Small Business Influencer.  Here's the links and you can enter your email for daily reminders to vote too.  You can vote for other great people every day too — like Sandi Smith Leyva, Doug Sleeter, Gail Perry and others!
Vote for Michelle:  http://influencers.smallbiztrends.com/small-business-experts-2013/long-michelle-1/
Vote for Long for Success Blog:  http://influencers.smallbiztrends.com/small-business-news-2013/long-for-success-blog-1/
Intuit's Freedom in the Cloud Road Show
I'm thrilled to be part of the 'Road show' this fall (Click here for details and to register) and I'll be coming to several cities!  If you want the road show to come to your city, click here to vote.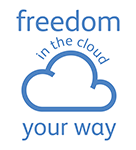 That's all for now!
To Your Success!