Do you sometimes feel underpriced and undervalued in your accounting practice?
It gets more overwhelming every year to do a good job serving our accounting clients, and as a result, we often end up working too long and hard for the level of income we bring in.  By the time you factor in eleventh-hour tax changes, new technology, accounting rules, and changing marketing methods, you may be underpricing your services, but also fearing price resistance and client attrition.
The result is you settle for less, thinking it will eventually change, but that's wishful thinking.
To help you find some new ideas to get out of this conundrum, you are invited to a complimentary webinar on Tuesday, January 21, 2014 from noon to 1PM Eastern Time: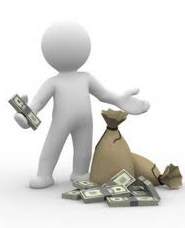 The 5 Keys to Improving Your Rates and Earning What You're Worth
You'll learn some new ideas you've never heard before:
The 5 keys to earn, bill, and collect what you're worth without feeling guilty, selling harder, or losing integrity with clients
5 essential components of a price-increase letter
1 way to create efficiency in your firm so you can charge more
3 ways to move your services beyond compliance so you can earn more
New insights on trends in the accounting industry's rates surveys
Registration is complimentary, but seats are limited.
Sign up here:  http://accountingvcon.com/5-keys.html
It's chronic in our profession to work long hours and underprice our services, but it doesn't have to be that way, so if you'd like to get some ideas about working differently, then we'd love to see you on the webinar.
We will be granting 1 hour of CPE to qualified participants who join us on the live webinar.
To your success,
Michelle