There have been some changes this year in the QuickBooks Products.  Here's a quick update on some of the more significant changes:
1. QuickBooks Pro 2011 is now up to a maximum of 3 users (vs. a maximum of 5 users in the past).  It is possible to have 3 users of QB Pro and 2 users of QB Premier to get 5 users.  However, only the users on QB Premier would have access to the Premier features but this would allow you to have 5 users without buying all Premier licenses.
2. QuickBooks for Mac 2011 is now multi-user with up to a maximum of 5 users
3. QuickBooks Simple Start has been discontinued and is no longer available for the desktop.
4. QuickBooks Simple Start Online is for new users and about $12.95/ month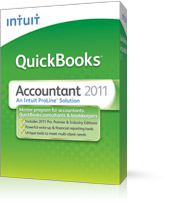 5. QuickBooks Enterprise Solutions 11.0 is no longer offered for 15, 20 or 25 users – instead it is available for 5, 10 or 30 users with the price for 30 users much lower than in the past
Minor name change with QuickBooks Accountant 2011 (it is no longer called QuickBooks Premier Accountant Edition)
NEW — QuickBooks Connect — I think this is AWESOME!   Access essential QuickBooks data online or on your mobile phone!
"QuickBooks Connect is the quick, easy way to answer customer questions and get more done on the go.
Create , manage , email invoices & sales receipts
Add & view customer information
Record sales & payments
And more…
Data automatically syncs with your office QuickBooks so you always have the latest info at your fingertips."
Learn more:  QuickBooks Connect Details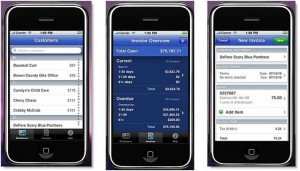 For details about QuickBooks service changes QuickBooks Service Changes
Full details on all products are available at QuickBooks website