Often, I see the question "how do I create a monthly Profit & Loss Statement in QuickBooks".  I thought I'd write a quick post to show you how to do it.  You can use this same method on the Balance Sheet if you would like to see it monthly. 1.  Create the Standard Profit & Loss report (Reports > Company & Financial > Profit & Loss Standard).
2.  Change the dates to the year desired (for a calendar year from January 1 to December 31 for the year desired)
3.  Change the Columns to Display to Month (as indicated by the arrow below)
4. Optionally, click Collapse to see just the main accounts and one column for each month
Your report will look like this: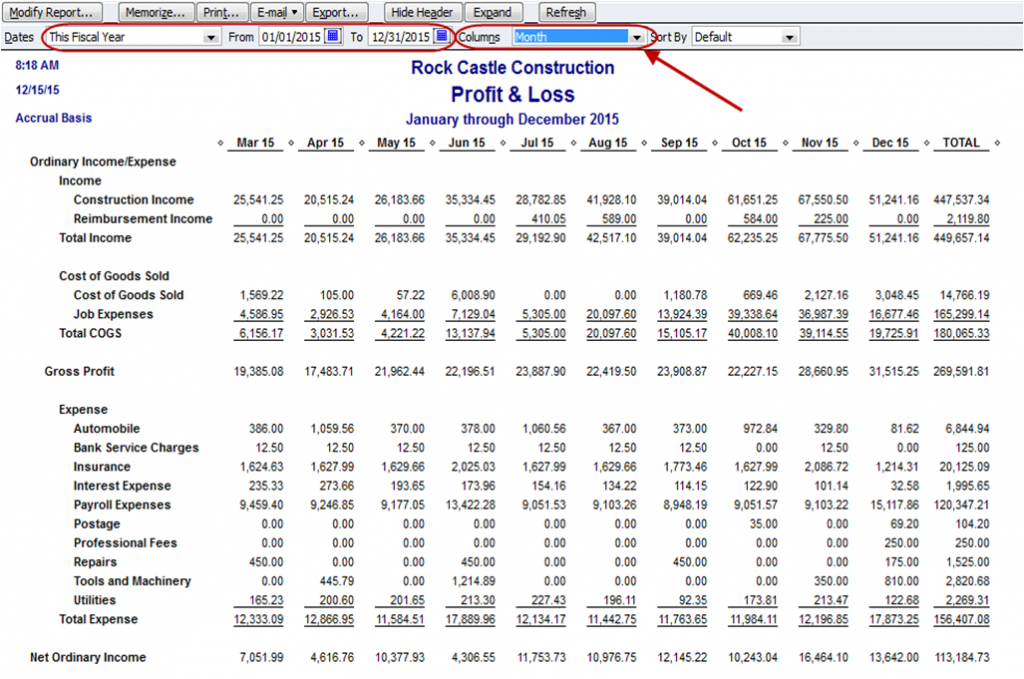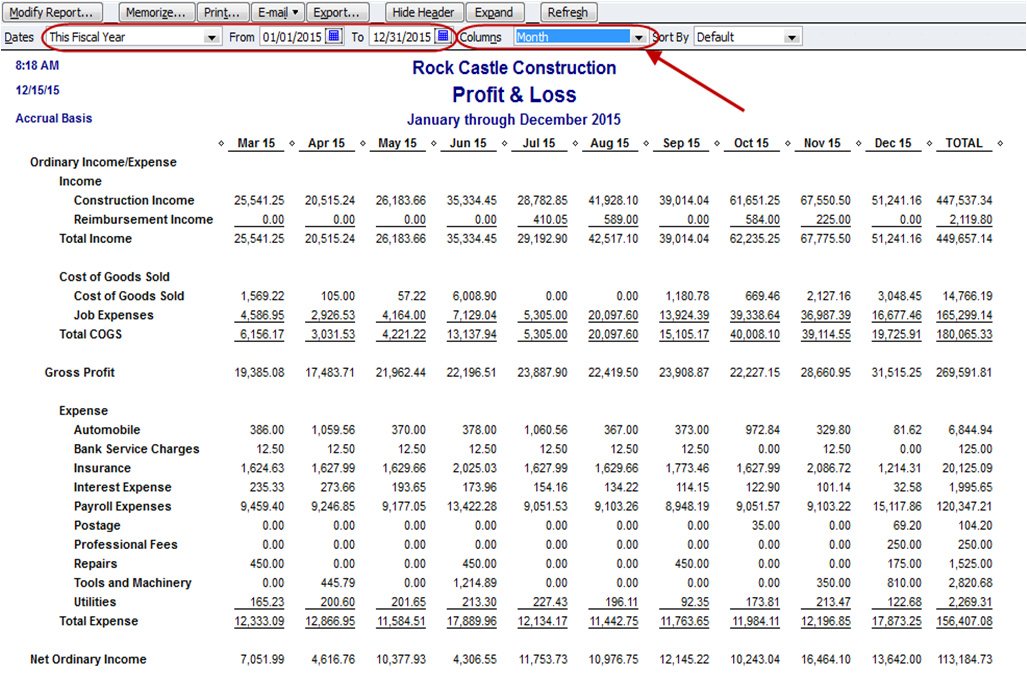 You could memorize this report if desired.  Also, you could use this report to create charts or graphs with the trend in monthly sales or net income.  If you use Intuit Statement Writer, you could create a template with the monthly Profit & Loss and charts and graphs which would be linked to the QuickBooks data.  This allows you to reuse the template in future periods or with other clients.  You may want to read about What's New for Intuit Statement Writer 2011 to learn more about it and how it could help your practice.