Happy Small Business Saturday and Cyber Monday!
Just a quick note to share a big announcement:   Sandi Smith Leyva and I are teaming up again in 2014; we're hosting our content-packed, award-winning 2014 Third Annual Accounting vCon, and we'd LOVE for you to be there.   We had so much fun doing the first two vcons, and we can't wait for July.
It's a 2-day virtual conference designed to help you: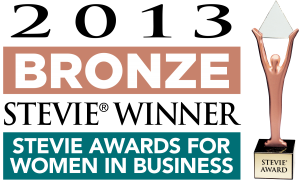 Learn how to move from compliance work to value-added "trusted advisor" work that impacts your clients' profit as well as yours.
Update your marketing, technology, and customer service skills and earn up to 12 hours of CPE.
Virtually "meet" peers, share best practices and ideas, and win cool prizes.
Gain the confidence, skills, and tools to serve your clients better and get rewarded in the process
Save airline and hotel costs, stay cozy at home, and still get live access to great training and accounting industry thought leaders.
Our first two vcons were so successful that Michelle and I earned a 2013 Bronze Women in Business Stevie Award in the Event of the Year category.   We're breaking ground in the accounting industry with this type of event, and it's participants like you that make it so much fun and successful.  So don't miss out on the Event of the Year!
Now 40% off through December 15, 2013:  http://accountingvcon.com
To your success,
Michelle
P.S.  Please thank our Platinum Sponsors:
Intuit helps small businesses and accounting professionals save time managing their business finances so they can spend time doing what they love: growing their businesses.  From desktop to online, payroll to payments, small business to professional accounting and tax solutions, Intuit is leading the way in developing products and services so that customers can never imagine going back to the old way. http://www.accountant.intuit.com
Right Networks®:  Trusted worldwide, Right Networks® is the leading provider of hosted applications for small business accounting firms. Right Networks hosts data and applications for a rapidly-growing client base. Right Networks is the right choice to move your organization into the cloud easily, reliably, and securely.  http://www.rightnetworks.com/asp/accountingsuites
Funding Gates, the company behind FG Receivables Manager, is set on making collections the easiest part of running a business. With FG Receivables Manager, companies can effectively & effortlessly manage open invoices by moving their AR management to the cloud. Operating as a CRM for receivables management, FG Receivables Manager prioritizes customer accounts, allows users to take notes, log calls, send reminders & more.  http://tinyurl.com/FundingGates