Nearly 1,000 people answered the quick poll question:  Do you now (or would you in the future) have your accounting data 'in the cloud'?  Choose one of the following to answer:
Yes — Using QuickBooks Online
Yes — Using QuickBooks Pro, Premier or Enterprise Hosted
Yes — Using another SaaS option (Intacct, Xero, etc.)
No — I don't trust my accounting data 'in the cloud'
Maybe  — Now it is too expensive or I don't know enough about the cloud to decide
No — I'm happy with it on my own computer
The results were interesting — about 50% responded with a yes option and about 50% with no or maybe.  See the percentages for each response in this chart: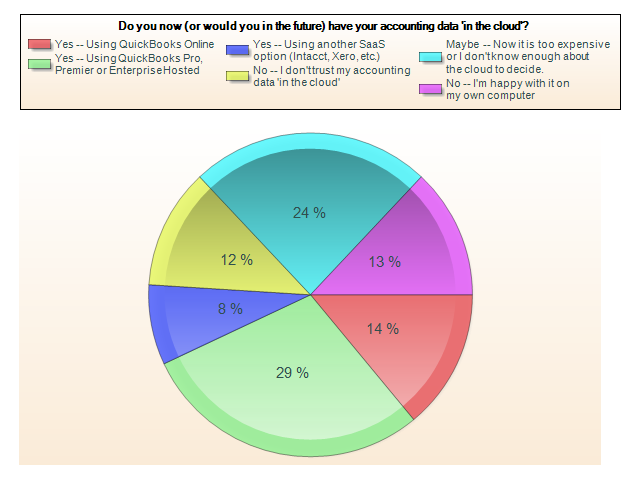 The poll was not scientific and some people indicated they wanted to select more than one answer depending on different clients or situations.
In my Linkedin Group, Successful QuickBooks Consultants there was a great discussion with over 90 comments.